Cole's Profile Page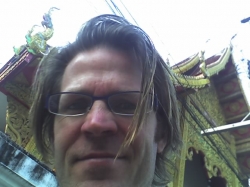 Score:
8
Member Since:
Predating dates.
Invited by:
Ralph van den Berg
Birthday:
22 January, 1999
Nationality:
American
About Cole
I love wood. trees, spoons, tables, cathedrals, beeds. I make something from it every day.
I live in an idyllic mirage of magic tucked in the burgeoning hip metrolpolis of Austin, quickly becoming known for its' music, social and alternative health and energy life.
I predictably bridge the banal and the cosmic whenever and wherever possible, and am an avid minimalist. Like right now for instance.

You should become a member at RalphvandenBerg.com so you can message Cole or become friends.