Where was this post?
It's been a while since any activity here. To tell the truth I'm just not finding the time to post anything. Even now, I'm just writing this for the sake of writing something... anything... So what I'm going to do now is just write about a couple of random things.
Badda-boom Christmas
Christmas rocked. Great family time; got to see my grandmother who I haven't seen in years. Had a kickass motorbike ride with my brother.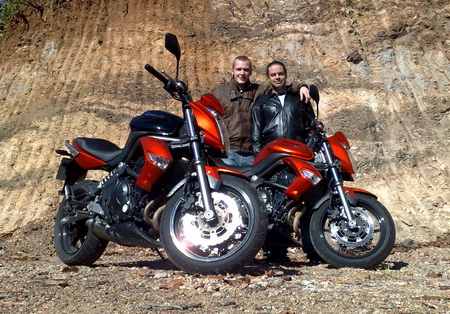 Kind of addicted to Lost
I never got into Prisonbreak and I laugh when I hear they still haven't been able to escape after so many seasons. Aaaand Lost is practically the same thing... but I've been able to pick out a Sunday or two and now I've just started season 3. I'm not watching it on TV, I go for the DVD box sets... I'm gonna need to get a hold of season 4 real soon.
Rar rar oo lala
yeah, right?
Happy New Year!
Almost forgot to say it! Happy new year everyone! I'm a month late but I've managed to avoid the rush this way. I've got no resolutions to speak of this year. I figure the fact that I still don't smoke good enough for a while. I do need to start thinking about some exercise in my life...
Avatar made a ton of money
I didn't think it was that popular. I mean- out of all the people I know not that many have seen it... or they're lying to me... or I'm just pathetic and don't know the right people or I only know 2 people... Anyway, it got a big enough hype because of the amazing 3D, so it feels a bit pointless now that it's not in the theaters anymore.
Or what about this iPad? That got anticipated so much it would've been the best joke if Steve-o Jobb-o's "one more thing" was an iPod Squeeze or something... Nevermind...
I kind of want an iPhone. I want to borrow one for a month. I know all that swoopie pinchie multitouch will get boring quite quick. It's the only way to get over it.
Closing messages
Go watch Zombieland.
Follow me on twitter:
@ralphvandenberg
I want to make lists of stuff- and I would like massive people submitted stuff. DO IT!
Also, check out [
www.whiteninjacomics.com
] and [
theoatmeal.com
]
Ok, for now- have a good one!

Posted on 4 February, 2010Posted on 15 February, 2010
< Please log in or register to post comments >

Recent Activity