HDR - creating overly realistic photo effects
HDR stands for High Dynamic Range and it's a photo effect traditionally accomplished by taking multiple photographs at different camera settings and processing them into a single picture. The resulting image has a feel to it that makes it more realistic or surrealistic. The brights are brighter, the darks are darker and the level of detail is noticeably high.
Actually trying to achieve this effect in the traditional manner can be difficult and time consuming. Luckily for us, there's a way to take a shortcut to fake the HDR effect. You only need a single photograph is JPEG and Photoshop. Check out the before and after pictures below for a preview of what you can do.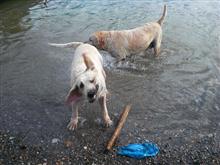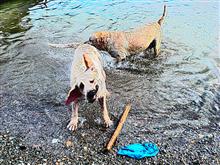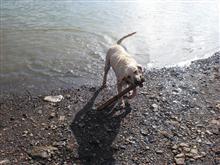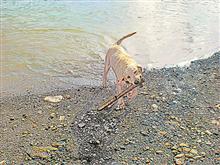 (click on a picture for the larger version)
As you can see, it's one way to add
"something"
to the picture. Let's get started. Open up your JPEG in photoshop.
Set up- you probably need to unlock your layer. Right-click on your layer and choose layer from background. Now change the image » mode to Lab color, the effects we are trying to perform only work in lab color mode because of the highlights/shadows that we will manipulate. To keep from destroying our image, right-click it and convert to smart object.
Adjustments- now under image » adjustments you'll see only one option: Shadows/Highlights, pick it and make sure you are viewing with "more options". Now here you actually just have to play around with the sliders, but what I usually start off doing is Shadows- amount to 100%, Highlights- amount to 100%, Adjustments- color correction to 0, and Adjustments- Midtone contrast to +100. At this point your image probably looks like crap, show slide some of the other sliders around and try to get close to something you like. It's OK if you don't get it perfectly right the first time, because you can always come back to this step.
Curves- yes this step also requires some fiddling, but I can give you some nice guidelines. The first curve is the "lightness" curve. You barely need to adjust this into a bit more of a 'S' shape. Just make some slight adjustments and see what looks good. Next, we edit curves 'a' and 'b'. Do the following to both of them: Grab the lower left end of the line and drag it one grid space to the right. Now grab the top right end of the line and drag it one grid to the left. Basically you've just increased the slope twofold. After you've done this to both curves, you can take the center of the 'b' line and drag it a tiny bit to the left to add some yellow color, or warmth, to the picture. Once again, don't worry too much about what you're doing, because you can come back to this step later.
High pass- finally to get the high detail effect, we run a filter » other » High pass. Adjust the slider a bit. The preview shows you how well defined your edges and details will be. Apply this filter and then go to the blending options and set it to Linear light. Voila, this is your image. Like I said before, you can go back and forth between steps 2, 3, and 4 until you get the desired effect.
So I hope this was a helpful little tutorial. If you want to see a spastic video tutorial, the one I first used, then check out the link below. If you have questions or other tips, please let us know in the comments below.
[
www.str8photography.com
]

Posted on 16 February, 2010Posted on 16 February, 2010
< Please log in or register to post comments >

Recent Activity