Tutorial on how to record Minecraft gameplay videos
Update (22 March 2012): I have since learned much and improved my methods. Check out this tutorial I've posted on Youtube: http://youtu.be/CJzPZTR9PpI
You may or may not have seen some of my videos on Youtube. I've started a Let's Play Minecraft series called
"Ralph plays Minecraft", if you have some time please check it out
! It's tons of fun and I'm getting some friends involved as well. I try to bring out videos on a daily basis so don't forget to subscribe to my
Youtube Channel
. I'll really appreciate it!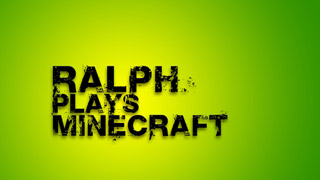 So how does it all work? I am writing this guide to explain how I go about recording Minecraft videos. This is not the absolute end-all way of doing this, but if you're curious or a beginner then this should be interesting to you. I basically figured all of this out on my own, so if you have any tips or suggestions they are welcome!
Requirements, running on Windows 7:
Windows Live Movie Maker (Keep it simple, it does the job)
Microphone (For your voice)
20 to 50 Gigabytes of free hard disk space or more (Files get big very fast)
The First Time:
Install Minecraft, Fraps, etc.
Fraps settings- make sure you store the video recordings where you have room for them. Disable the F11 hotkey (This toggles viewing of the frames/second, but it conflicts with Minecraft toggling to full screen). If you want to record your voice and game sounds, make sure those settings are set accordingly.
Do some test recordings (using the steps from "Every Time" below) and set the game sound and music levels down or off, depending on what works better. (I have sound down to 30% and music off). Make sure you can play and record your voice in a comfortable position and with comfortable volume levels.
Every Time:
Set desktop screen resolution to 1280x720. This should be no problem for people with that resolution or higher in 16:9 aspect ratio.
Do a sound check. Check if the microphone is properly plugged in and sounds okay (no static or interference).
Start Fraps and minimize the window.
Start Minecraft, open your world, and maximize the window with F11
Play Minecraft, use F5 to start/stop recording. Remember to leave a small buffer between playing/speaking and starting or stopping the recording. You can always trim that out. It's a good idea to time yourself. Have fun and relax- you're mood greatly affects the end result.
If you're done for the day, close Minecraft and Fraps.
Return your screen resolution to its original state.
Time to produce the video. Open Windows Live Movie Maker and import all your footage.
Edit your video. Put in a splash screen. Add music. Do whatever. This tutorial doesn't cover this part in depth. Set the aspect ratio in Windows Live Movie Maker to 16:9 under the "Project" tab.
When saving (exporting) your movie, pick "for Zune HD (720p)". That's it, your done! You can upload them to Youtube or just watch them with your friends.
Notes:
If you have A LOT more hard disk space and a fast computer, you could change all the recordings to 1080p, just change all instances of "1280x720" to "1920x1080" and export your movie to that higher resolution format as well. You can also record in a lower resolution by adjusting the appropriate steps or even just skipping them, but I don't recommend doing this.
Your voice sounds weird. It will take a long time to get used to it. The thing is, it only sounds weird to yourself. You sound just like you always do to others. Just get over the uncomfortable "Do I sound like that?!?" feeling and move on.
I do some multi-player game recordings too. I run the Minecraft server on my computer alongside everything else above. For multi-player audio recording you will need an additional microphone and an audio split-plug-thingy to feed them both into your audio-in jack. Needless to say this will require double the amount of sound-checking every time but all the other steps pretty much stays the same.
Thanks for reading. I hope this has been helpful to you. If you haven't already done so, check out my Minecraft videos on Youtube and subscribe! Follow @RPMinecraft on Twitter for more Minecraft related goodies.

Posted on 2 November, 2011Posted on 27 April, 2012Posted on 25 June, 2012Posted on 16 February, 2017
< Please log in or register to post comments >

Recent Activity