Playing with Intangibles
Posted by:
Guest
(27 January, 2014)
Design techniques casinos use to keep the party going
To the uninitiated, designing a casino gaming floor requires nothing more than a big room with a high enough ceiling to accommodate the lights. Maybe a colonnade or five could be thrown in, complemented by various pieces of art to give it that touch of class.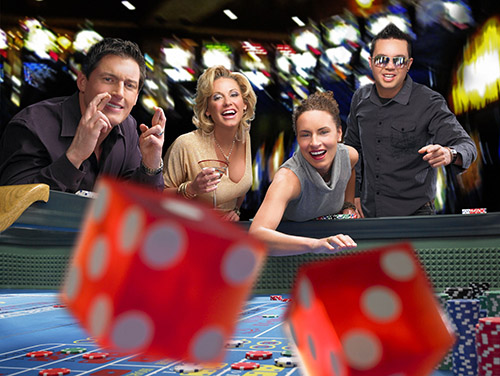 While these are definitely on many design checklists, there's something else to game room design that's not readily apparent to people, nor is it meant to be: the psychological aspect. This design aspect is meant to allow players to forget the worries of the world and just focus on having a grand time at the poker tables or slot machines, as the following points illustrate:
1. In your visits to the MGM Grand or the Palazzo, have you ever wondered why their game rooms don't have any windows and clocks? This is so that - apart from checking their wristwatches or mobile gadgets - players won't be able to tell the time. In effect, they will be able to focus more on their games and not have to worry about anything else; as they should, considering they went to the casino to unwind from daily stress in the first place.
2. In casinos, you'll notice that their cages are often placed at the far end of the room. There are two reasons for this. Firstly,
Danny Ocean
wannabes might think twice about pulling off a heist when the money is held so far away from the front door. Second - and more importantly - if the cage were placed closer to the gaming area, a player who has just won big at the craps table might be compelled to cash in his chips quickly. With the cage all the way at the back, the lucky chap may just want to play a little bit more.
3. Aural cues also play a huge part in player psychology. A study conducted by British psychologist
Mark Griffiths
found that, because of people's association of high stakes games with a "fast and hard" lifestyle, music with fast tempo playing in the background actually made many want to play as such. Slot machines also have this kind of subtle suggesting; a characteristic copied even by their online counterparts.
Betfair Casino
's many games such as Bar X Magic 7 and Pharaoh's Fortune not only emulate the bleeps and bloops of actual slots, but the musical ditties and loud cheers that accompany every win as well; sounds which seem designed to encourage players to try their luck once again for bigger bonuses. Conversely, every loss has subdued sounds effects and music to downplay the player's defeat.
4. Lastly, a 2009 study by
University of Guelph
scientists discovered that women tended to play more if there seemed to be few other players on the game floor. Casinos utilize this with clever use of spacing: The floor may be able to hold more than a hundred players at any given time, but if the tables are spaced far enough apart, the total number of players might look closer to fifty.
Designers know that the intangibles and "negative spaces" matter just as much as the physical furnishings. The above items are just a sampling of the many more design techniques of this bent that casinos make the most of.

Posted on 16 June, 2014Posted on 19 June, 2015
< Please log in or register to post comments >

Recent Activity