Tequila Girl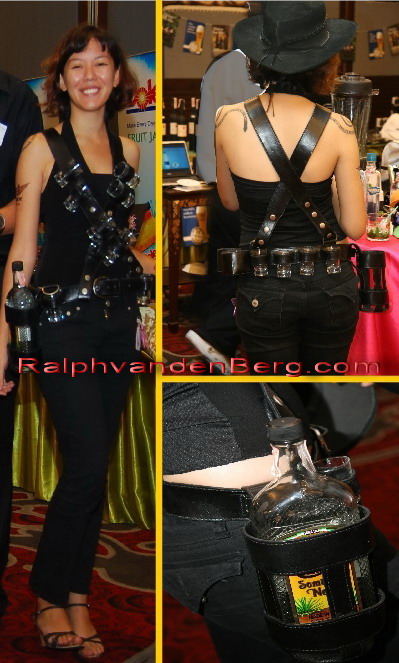 OUR DEAR TEQUILA GIRL!!!
It was a Food and Beverage Fest hosted by Horeca Supply at the new Empress Convention Center. It was a successful event with plenty of beverages and some food to go along with it, all in a Latino style or way. In between presentations the guests were entertained by 2 dancers who really lived the quiet bits up.
The Tequila Girl featured in the picture above is actually one of the members of this website, but I won't say who it is, I'll leave that up to her. The gear was made so that all the necessities of having tequila shots could be strapped onto one individual. There were shot glasses along the front and back. A bottle of tequila on one side, and salt and lemons on the other side. This was quite an attraction.

Posted on 29 April, 2008Posted on 2 August, 2008
Comment by Jorge
Posted on 22 December, 2008
< Please log in or register to post comments >

Recent Activity