Big Car, Little Unit?
There are a few things wrong with the world. I don't mean to sound pessimistic, but somebody has to ask, so that others can answer.
For this first topic, I would like to discuss Penis Extensions. Don't worry, I'm not talking about
literally
extending a penis, more about the metaphorical sense. Picture this scenario: I'm walking down the street, and on the side there are parked 3 cars. The first car is a Dodge Viper, the second car is a BMW z3 Roadster, and the third is a Toyota Yaris. Now as I'm walking by, a man cuts in front of me and is about to step onto the street. I can tell he's not paying attention to traffic because of the intense conversation he's having on the phone- the same reason he so rudely cut me off in my path. Out of the corner of my eye I see a large shape rumbling down the street. I turn to see a bus going just a little bit over the safety speed limit, which I'm guessing is just a tiny bit too fast to stop before hitting the rude phone conversation man. I quickly reach out and grab the man by the collar and pull him back as the bus roars past his face, missing his nose by just inches. He hangs up the phone and turns to me. He realizes I just saved his life, and after explaining that he's the owner of the 3 cars parked on that street, he says I can pick one of them to be mine, free of charge, as a token of his appreciation.

For a little background information, you'd have to assume that this scenario is happening to a male, old enough to drive, with a driver's license but no car.
Here comes the trouble. Because the world is so set on stereotyping people by whatever means available, I can't just pick the coolest car of the three. First of all, the BMW is a chick's car. I didn't label it that way, the world did. I could get this car, and only let my girlfriend drive it, but it's a convertible, so I couldn't even ride along as a passenger. The Dodge Viper is a fast car, the fastest of the three by far, and if it happened to be any other color than red, I could've safely picked this car. Because of some jealousy issues, word has it that people driving red sports cars are compensating for something. You know,
"something"
. I still believe that it's only people who can't afford sports cars that say that, but there's absolutely no way around it. Does this mean that I'm stuck with the Yaris?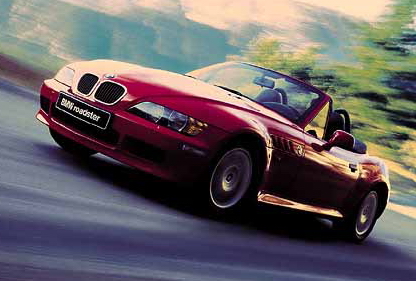 Now a solution is I take the most expensive car; sell it, and use the money to buy something else, maybe even another car without any penis issues, but it's just ridiculous that I'd have to do that. If in this hypothetical situation I liked the Viper, and if it actually happens to look good in red, why the hell doesn't the world allow this?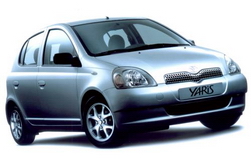 Theoretically I shouldn't bother with what the world is thinking of me. I shouldn't have to be so self conscious. The more that I think about it, the less I care about what the world thinks. "Hell, I'll take the Viper" I tell the man, as his face seemingly brightens. He pulls me a bit closer and whispers something in my ear about compensation for
"something"
, but I laugh as he hands me the keys. I get in and start the engine, letting the V10, 8.4 liter, 600 horses roar a couple times. "Not bad" I think to myself, "as far as penis extensions go".
Alternate ending 1
... I get in, start the engine, and drive towards the nearest car dealership thinking: "Sucker, now he's stuck with a Yaris and a chick's car".
Alternate ending 2
... I get in, but change my mind. The man's face turns sour when I tell him I'd rather take the Yaris, because I'm afraid of what the world will think about me. After all those jokes in the boy's locker room I can't afford a cool car.
Alternate ending 3
... "I'll have the BMW" I tell the man. He looks at me with questioning eyes, wondering what my excuse will be. I disappoint him, take the keys and drive home. "Honey, I'm home! Guess what I brought you!" She comes outside and finds her new car. "Oh, no! Why did you get it in red?!?"
(Are there issues like this with women?)

Posted on 2 August, 2008
< Please log in or register to post comments >

Recent Activity