About me
Hello, everybody! Welcome to my website. On this page I'll write a bit about myself, but you could also visit some of my social media pages if you like.
Alternatively, you can
contact me through this web form
.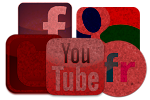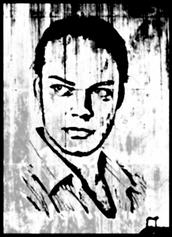 Brief History
I was born in France, my parents lived there at the time, but after a few months into my life, we all moved to The Netherlands. I went to school there until I was nine, when my parents decided it would be a good idea to move to Thailand. The reason for moving was mainly business oriented, and we planned to only live in Thailand for three years. Plans changed, and we're still living in Thailand.
Before we moved, my brother was born on my second birthday (yes, his birthday is also October 2nd!), and three or so years after that my sister was born. With the exception of cats, dogs, birds, fish, and chickens, our family consists of five members.
So then in Thailand I finished up high school, 3 years at Lanna International School, and the rest at CMIS. Straight after graduating from high school, I enrolled in Payap University- International College, studying Computer Information Systems. After graduation I started working for a food and beverage distribution company doing mostly IT work and tons of odd jobs. I do freelance webdesign on the side.
I've also started making webpages professionally, read more about that in
Web Projects
.
What I like
You may have noticed that I somewhat enjoy making websites. I keep coming out with new projects, but you'll have to check out the
Web Projects
page for that. I'm trying out different things here and there, and one day I hope to make a decent living off it.
I also enjoy making music. I used to be in a little underground rock band with a couple of the coolest Thai guys you'll ever meet. The band kind of fell apart when most of the members started getting jobs, and they didn't have any time to come to practises. I still make some music on my own, though. I have a nice little program called Reason, and it lets you complilate some nice songs if you know how to use it. Check out the
Media page
to download some of my songs and decide for yourself if you think I'm any good.
In the evenings I enjoy hanging out with some of my good friends, having a drink, and discussing all about everything in the world. It's not uncommon for Ramblings, new web projects, or great business ideas to come from those discussions.
I also enjoy good movies, whether I watch them in the theatre, rent them, or download them. This part usually ties in quite well with the previous paragraph, when my friends and I have a drink and put on a movie, some funny sitcoms, or Top Gear (we'll watch all the episodes at least twice). Sometimes we even just pre-load 5 million YouTube clips and watch those if there's nothing better available.

Ralph's Wall
* Log in to post comments here.