Toh Phromchitmart's Profile Page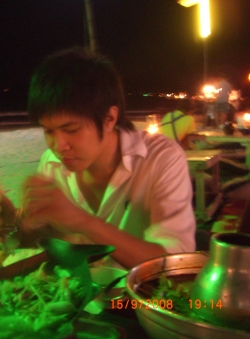 Score:
156
Member Since:
Predating dates.
Invited by:
Ralph van den Berg
Birthday:
14 July, 1984
Nationality:
Thai
Ramblings by Toh Phromchitmart
posted: 31 Aug, 2008
posted: 13 Jun, 2008
posted: 12 Jun, 2008
posted: 11 Jun, 2008
posted: 1 Feb, 2008
posted: 27 Jan, 2008
posted: 3 Jan, 2008
Public Messages

Expert on Soccer / Football
I have to say soccer / football... because most visitors to this website are from America and they are the only country that calls it soccer. Now if people have questions about the Eurocup they can ask you, for example, why the hell Holland lost to Russia?!?


You should become a member at RalphvandenBerg.com so you can message Toh Phromchitmart or become friends.