Chernobyl War Zone
You probably know a couple of guys who play Counterstrike obsessively. They won't bring real guns to school, but you might occasionally catch them with BB guns on the paintball grounds. It's all good and friendly. Their mom's grounded them from using the computer for the rest of the day, so they decided to go outside for a change.
There is another game called Stalker (with dots in between each letter, like each letter actually stands for something, but don't ask me what), and it's set in / around Chernobyl. I've tried playing it- you WILL spend a lot of time walking around wondering where the hell you're supposed to go. Occasionally you will run into skinless dogs or other radiation-mutation enemies, and then you just hope your weapon doesn't jam, because it's a crappy AK you picked up off the corpse you found under the bridge.
Either way, the game really does bring an atmosphere.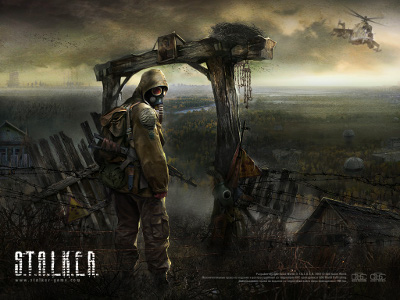 Now these guys take Cosplay (costume play) to the next level. Pretending is an understatement. Please, somebody, point out some fake bits!!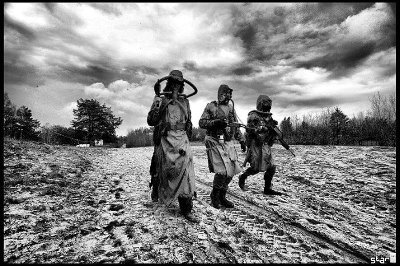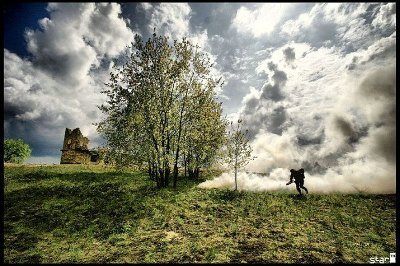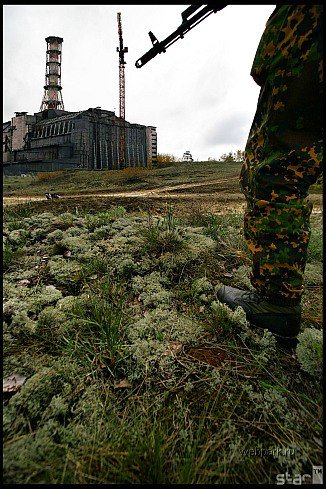 See the rest of their adventures at
[I don't know the post name because it's in Russian - site:Webpark?]
.

Posted on 13 May, 2009
< Please log in or register to post comments >

Recent Activity