Windows 7 Black Shark Wallpaper
My previous
Windows 7 Shark wallpaper
has been quite a success story here on RalphvandenBerg.com and so I decided to create a follow up version. This new version still has the shark, but you could say it's turned from day to night. Actually as of now I'm nearing the end of the Beta testing period. At the end of the month I will be forced to do a fresh install of windows. This "black" version of my shark wallpaper could once again have a slight metaphorical significance.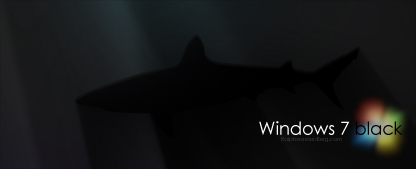 I've done two sizes of this wallpaper to accommodate for different monitor sizes. As always, I'm open for comments, suggestions and requests. Enjoy!
If you click "like" here, you are a cool person!

Posted on 9 March, 2010
< Please log in or register to post comments >

Recent Activity