Installing Sonic Ether's Shaders Mod for Minecraft (Tutorial)
Or in other words: How to make Minecraft look amazing. You've probably seen some amazing screenshots or videos where the sun casts long shadows and reflects in the water- things which are unheard of in plain vanilla Minecraft. Well, you too can experience a more visually appealing Minecraft, with the help of some very clever mods. Here's a step by step guide to help you install Sonic Ether's Incredible Shaders. The forums do an OK job of explaining how to install all the components, I mean, it worked for me, but I feel like I can probably do a better job of explaining everything step by step.
First, let's get your appetite going with some screenshots and a video.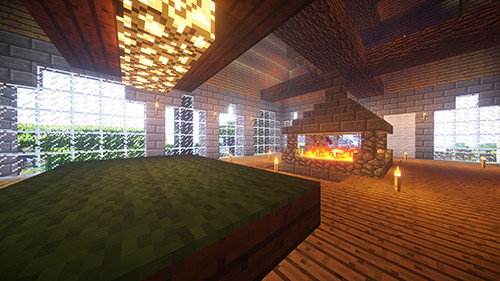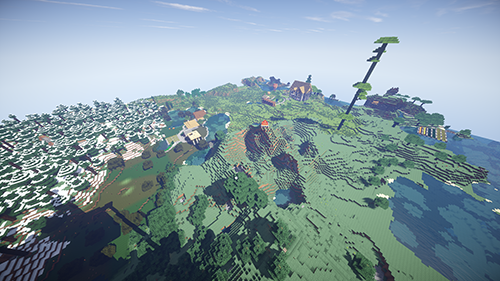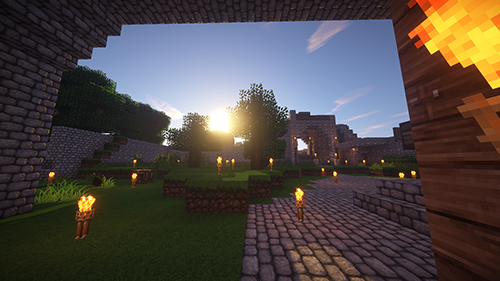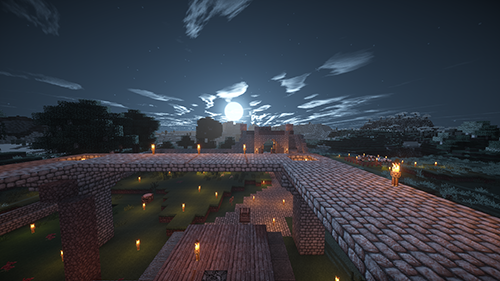 Video: Minecraft: Super Pretty Shaders Mod (Mr. Survival s5ep24)
Keep in mind, you'll need quite a beefy computer to run this mod, and still you'll notice a significant hit in performance and Minecraft will generally become a little less stable. Your mileage may vary. This tutorial is for Windows. I did mine on Windows 8.1 64 bit, but 32 bit versions or Windows 7 should work just the same.
There are several steps you must perform in order. It's mods that allow mods that allow the mod to work. Don't worry it's not very difficult.
1. Forge
Link: http://goo.gl/ls00XO
Forge is a kind of mod that helps Minecraft deal with mods better. You can call it a "Mod loader" of sorts. Installing it is very simple. Download and run the installer and point it to your Minecraft folder (It should default to there already). Note, this only works on your default .minecraft folder. Once it is installed, it will create a folder called "mods" in your .minecraft folder where you dump your mod files. It also creates a new profile in the Minecraft launcher called "Forge". Run Minecraft from this profile if you want to play with the mods actived.
2. GLSL Shaders Mod
Link: http://goo.gl/3TX3s7
This is the mod that allows custom shaders like the one we're getting to in the next step. Just drop this zip file into the mods folder that was created by forge in the previous step.
3. Sonic Ether's Unbelievable Shaders
Link: http://goo.gl/d1qPne
Now download Sonic Ether's Unbelievable Shaders. Personally I went for the "Standard" version but you can be ambitious and go for "Ultra" if you like. Create a folder called "shaderpacks" in your .minecraft folder and throw the shader pack zip in there. Now when you run Minecraft through the forge profile, you will have the option to select the shaders, and you're set. The following two steps aren't required but I do recommend them.
4. Chroma Hills Resource Pack (Optional)
Link: http://goo.gl/sVWgzv
This is a higher resolution texture pack which also compliments the shaders mod by adding a little bump map lighting effect. You can of course use other high resolution texture packs if you like. Some of the realistic looking ones generally match up pretty well with these shaders! Just move the zip file into the resource packs folder in your .minecraft directory.
5. Latest Java SE Runtime (Recommended)
Link: http://goo.gl/PdvLrE
Do this so you get better performance and stability when you play Minecraft with mods. Just do it. Find the latest version that matches your computer and install it following the directions.
That was it! Now run Minecraft, remember to use the Forge profile. Active the shaders from the menu and pick the appropriate resource pack. I recommend making a backup of your world before playing because as I've mentioned before, these mods make Minecraft a bit unstable.
Now with these shaders installed it might not be stable and smooth enough to play regulary, but you can take beautiful screenshots of your favorite creations in Minecraft to share with your friends. You can also try some time-lapse videos, check out these links for tutorials on creating awesome time-lapses in Minecraft.
Video: Tutorial: Creating Time Lapse Slice Segments Images (in Minecraft)
Tutorial: How to make Timelapse Videos from Images (in Minecraft)

Posted on 20 August, 2014
< Please log in or register to post comments >

Recent Activity